International Holiday Packages
let's explore the world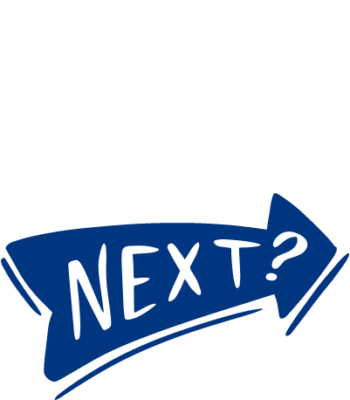 Domestic Holiday Packages
choose your adventure
Write a Review
Our Client's Credits on Google Review
Came across this tour promoters through a you tube ad.Planned VIETNAM TOUR of 7 days through MY TOURS.Just returned from this satisfied tour.Its specific for our family of four.They are very professional right through booking tickets, visa & other arrangements.They are cheaper in cost when compared to others.My family members are happy withFoodStayTravel&Tour guidance.Will surely plan with them in future tours.THANK YOUMr.SRINIVASAN&MY TOURS.
Dr. P. Raja
13:37 30 Nov 23
I have been in touch with My tours, srinivasan for more than 3 years for various travel related activities.Himself and their teams are very kind and supportive. Their contacts across other regions , helps travellers to feel comfortable and safe. Recently my Kochin famiky travel was planned at a last moment and it was a smooth experience. Especially, he recommded best resorts and hotels as per need and my convinient.Also he called me to enquire if all goes fine with travel arrangements. Such a noce customer friendly team. Thanks to him and his team.
Anthony Raj
05:13 18 Nov 23
Mallela Rajasekhar
14:03 13 Oct 23
Mytours plan and prepare your trip well within your budget limits. Staffs are very Supportive they are there to support on call when you are in trip which many planners don't do. Cheers team all the best 👍
Ganapathy Sivalingadurai P
09:31 01 Sep 23
I had booked my tours travel agency for my vacation trip to Malaysia. It is really a wonderful experience; they will plan everything for you. Your job is just to relax and enjoy yourself with your loved ones. They are continuously checking your status and experience; thank you Mr.srinivasan sir
Sibi charan
07:20 29 Aug 23
Sasmitha Ramu
06:51 29 Aug 23
Recently went to bali with friends by my tours. Mr. Srinivasan has arranged it in a great manner. Overall every day in the trip his guidance was well appreciated. Good stay, transport, airport services , ticket booking was done perfectly. No issues or hindrance in the total trip. Thank you
Ganesh Ramanathan
13:37 31 Jul 23
I recently had the pleasure of using the visa service provided by My Tours for my Dubai tourist visa, and I must say that the experience exceeded my expectations. From start to finish, the service was exceptional, and I am particularly grateful to Mr. Srinivasan for his assistance and support throughout the process.One of the standout aspects of my experience was the timely and organized approach taken by My Tours. They managed the entire process seamlessly, ensuring that my application was submitted promptly and accurately. Thanks to their excellent time management, I received my Dubai tourist visa within the expected timeframe, providing me with peace of mind as I planned my trip.If you need any kind of visa, I highly recommend My Tours. Their professionalism, efficiency, and personalized support make them an excellent choice. Thank you, Mr. Srinivasan and the My Tours team, for your exceptional service and for making my visa application experience a seamless one.In conclusion, My Tours provided an exceptional service for my Dubai tourist visa. Mr. Srinivasan's expertise, along with the team's efficiency and attention to detail, made the process effortless. I am grateful for their support and would not hesitate to use their services again in the future.
HARIHARASUDHAN PALANIYAPPAN
08:21 23 Jun 23
Nice planning and excellent time management according to our recommendation . Keep up the good work 👍
Srinath Rajendran
05:15 19 Jun 23
We had a nice time at malaysia and singapore with tours and travels. Itenary was nicely made and was easy to follow without any problems. Even during the trip if any changes ...they cooperated very much withthe change. For flight ticketing was also made by them were easily. Getting visa was also done by them without any problem. Each and every thing which we need for the trip was made simple and easy by this travels. We had only tamil drivers at malaysia and singapore. Hotel stay is of 4 star and was very good and with nice ambience. All entry tickets were purchased by them and was watsapp .So we no need to have difficult in getting. Cost was economic and budget friendly.
Muthu Prasanna
06:06 22 May 23
The services are excellent with good arrangements and well follow up
Samson Son
03:30 13 May 23
We had a family excursion in Cordelia cruise tour from Goa to Lakshadev and Mumbai through Mytour travels . Really amazing and fentalistic enjoyment .we recommend everyone shall make this tour .mytour travels arranged everything perfectly from starting point chennai to till completion of tour very professional follow up and support and guidanceReally super travel agent .I never had such tour arrangement like mytour.Thanks to Mytour for wonderful enjoyment
kannan palaniappan
10:08 12 May 23
Excellent arrangements.nice communication between travel agency and passengers day to day activities.receiving in airport was no confusion.prior information given by driver and the vehicle number was intimated by what's app clean and clear arrangements was done by Mr.srinivasan .. over all well satisfied with our dubai trip.thank you mr srinivasan for your excellent arrangements and for your dedication shown to us and for guiding us for our whole trip
Singam Balaji
06:02 12 May 23
#Phuket Trip# Good arrangement, Hotel 🏨 good. Perfect plan and timing, we are enjoyed the tour. Fast response. Thank you 🙏 my tours .👍
Seenivasan Vasan
14:34 09 May 23
Suresh Kumar
02:24 08 May 23
We have wonderful trip to UAE with all support of Mr. Srinivasan.
siva rama krishna annapureddy
11:53 25 Apr 23
We as a 12 members group went to Phuket for 4 days, Travel arrangment was excellent,Food both Veg & Non Veg very tasty,Side seeing planning are Awesome,Really great experience, Thanks to My tour Travel Agent for such wonderful arrangements.
Srinivasan R
01:43 20 Apr 23
Much satisfied with timely support and price provide to me for UAE Visa which is comparatively cheaper to other tourist agents. Also they have provided the Visa on the committed timeline which they promised. I am much satisfied and recommend others too opt My Tours service offerings.
RangaPrasath S
11:41 11 Feb 23
I had my recent trichy to Thirunallar and Rameswaram trip arranged by MyTours. I found them online and approached for their services. Their Mr Sreenivasan has been attentive from day 1, right from planning and explaining the routes to confirming the details of the tour and further follow ups. Day before we board the flight, he got in touch and gave us further instructions and upon landing, he met us at the airport and took us to the hotel. He also assigned us an informative driver and helped with money exchange. Throughout our trip, there were daily follow ups to ensure that our trip was smooth.The service level was excellent and will recommend MyTours to anyone looking for a reliable tour operator in India especially at the southern region.
Coco Leoline
12:07 15 Oct 22
nehru tamil
07:32 29 Aug 22
Bangkok four days trip, it was excellent and Mytours travel agency is very good excellent service entire trip
Murali Kuppusamy
07:53 16 Jul 22
Excellent service from MyTours, The best part of travel is you can turn up at the airport with your passport and everything else is organised for you. Thanks Mr.Srinivasan for arranging a memorable trip to Malaysia 👍
Mohamed Ashik
09:29 07 Jul 22
PL.K Groups
12:09 05 Jul 22
Best Services, I got UAE visa in just 26Hrs..
Sujay Thakur
08:48 30 Jun 22
Elanthirayan Muthusamy
03:23 29 Jun 22
Rejaneesh Sekhar
00:45 25 Jun 22
Positive experience, customized holiday for our needs!
Eleonora Rigo
13:57 17 Jun 22
Very good, very nice, very exciting, nice arrangement and support. I really enjoyed the trip, keep it up😊
Shiva Kumar
03:01 30 May 22
I applied for UAE tourist visa through MyTours. Got visa on time. Perfect customer service.
Vijayakumar V
08:54 26 Apr 22
Have been traveling with My tours and travels for past 5 years.Recently went to Kashmir and the travel itenary was very good where the travel package and customer needs was well considered.I would strongly recommend this to all family and friends who are planning trips in and outside India.I personally thank Mr Srinivasan for his well prepared trip itenary ,customer satisfied and budget friendly trip.
MyTours - travel agent is providing one of the best service i ever seen..Mr.Srinivasan he is a very helpful humble and nice person.. Me and my family came to Saudi Arabia for family visiting we are very happy with MyTours they helped lot no words to express.. Thank you very much Mr.Srinivasan ji..
selva Kumar
05:59 10 Apr 22
Im so glad to inform about our recent trip in Cruise. This was our first journey in cruise. As per our daughters desire we planned to travel in cruise. We had a very good experience. From the day we started here we were very happy and safe. Everything was perfectly done by My Tours- Travel Agency.I felt like heaven in Cruise. Rooms were perfectly maintained. Floating in the midst of ocean were like flying on sky. Planning is very important before getting into Cruise. Night vibes in Cruise cant be expressed in words. When coming to food it was awesome. Highly hygenic and delicious. In short it was really an unforgettable trip for us.
preethi indu
12:48 09 Apr 22
Expreience with Mytours is excellent. Especially Mr.Srinivasan is great and super supportive. Allways he makes our journey easy and providing supports until we reach our destination. I always recommend my friends to choose Mytours for any travel or tour programs. Thanks a lot your support....
Best service for top quality 👌
Ravi Velayudhan
14:54 04 Apr 22
QuickReasonable priceGood customer service
Padmavathy Velu
14:53 03 Apr 22
Best Travels to book your Ticket,Tours and Visa processing fast service and cheapest charges compare to other travels. In my 20 years experience my favorite travels Mytours and Mr.Srinivasan great person ❤ ♥
sithika rahim
16:41 02 Apr 22
Excellent service @My Tours. Trusted travel agency and excellent service.
Kavi Chandran
14:18 02 Apr 22
Very good service, mr Srinivasan very nice person. I went Cordelia cruise through his company. He gave ₹5500 discount to me. Lifetime memories
M RAJESH KANNAH
08:45 02 Apr 22
Positives : Professionalism, Responsiveness, Value, QualityWe had a pleasure of doing business with My tours and especially Mr. Srinivasan.He arranged everything and accommodated the multiple Travel Plan changes, which made the Trip Comfortable.Mr. Srinivasan, was taking Complete Responsibilities from start to end, which made our side easier.We would definitely say that My Tours is a professional and Reliable Tour Service Provider, we wish to have long tenure of Tie-Up with them.We wish the best to My Tours and Mr.Srinivasan !!!
Thamilan Tourism
13:51 18 Mar 22
Nice travel Agent, nice to meet you mytours thanks you so much
Jb Hijab Fashion
02:29 30 Sep 21
I had a pleasure of doing business with My tours and especially Mr. Srinivasan. They helped me go through quarantine routine to get to Saudi Arabia via Dubai. They were really helpful, arranged everything from chennai to KSA and mostly importantly the affordable package.Even if there is an issue they were quick to respond and made sure that it is sorted immediately. Definitely an agent and service provider I will recommend based on my personal experience.
Nirmalkumar Chandru
18:51 29 Sep 21
Such a lifesaver!!!Superb customer caring!!!All the very best sreeni nd team❤️❤️Once again thanks a ton!!!🙏
ABHIKESH A S
18:03 24 Sep 21
A professional tour service with complete responsibilities till end of the journey. I am very happy with his hospitality and always suggest the Traveller to prefer my tour.
Abdul Rasheed Cholayil
12:51 17 Sep 21
bharathi velusamy
06:41 09 Sep 21
Srinivasan made my travel to Saudi Arabia very smooth in such difficult time to travel with all the Covid restrictions. Even the hotel provided was excellent.
Sameer Karhadkar
09:04 21 Aug 21
My tours was recommended by one of my friends and contacted Mr. Srinivasan over phone. He is a thorough gentle man and man of word. Even though we didn't met personally, He made our journey comfortable by providing all the details and tremendous follow up even when we were in Belgrade. Appreciate your services Mr. Srinivasan.Let me tell you one more thing that I have no reservations at all in recommending MY TOURS to my friends in need.Very reliable. To the point. Delivers what he promises. What more do we need????All the very best Mr. Sreenivasan. Keep doing great job as you do.Muzaffar.Saudi Arabia
muzaffar ahamad
09:43 18 Aug 21
Its was a nice trip ane management by my tour ..every step supprtive service and any problem they will slove fast till we reach safely at saudi.thank you so much for make our trip smoth..specially Mr srinivasan..
Tejas Limbachiya
12:55 11 Aug 21
Excellent service given by this agency. They helped me to the best possible way. Extremely thankful for it. MyTours supported me out of the way..I am suggesting everyone to choose MyTours for their trips..
nirav shahiwala
08:03 11 Aug 21
Very Professional persons and very corporative!!!!! A Travel agency you can Trust!!!Every thing on time and every information in advance!!!!Very good response to Customers!!!!
Emad Umaise
05:55 14 Jul 21
It's one of the best travel agency as one of its best thing it helps and listen to it's customer and gives valuable and accurate feedback as required...
shahbaz alam
09:32 05 Jul 21
vinayagam Rethinam
08:14 29 Jun 21
Follows up till completion.
INIGO LOYOLA
15:40 22 Apr 21
John M. Bosco
05:49 16 Apr 21
Shanmugharaj Gajendran
06:29 14 Feb 21
Very helpful, nice behavior & One of the best travel agency in India. I am very much satisfied deal with My Tours.
Debasis Jana
11:03 13 Feb 21
suthan murugan
06:04 08 Jan 21
After lots of searching, I found out that MyTours has the best service of all in Trichy. Very professional and they helped me in a short period of time and was really up to my satisfaction. They gave me lots of options and they have the cheapest rates too. Defenitely suggesting it to other people.
Rakshandhra Kumar
20:21 29 Dec 20
Very prompt respond and care from mytour. Took a holiday package to Tamilnadu and Kerala in 2018. The hotel arrangement and transportation were excellent. Received call everyday to check if we have any complaints. I will definitely recommend Mytours for holiday packages. Great job
Dhesswin Gilbert
12:59 24 Dec 20
reyasudeen abduljaffar
03:27 05 Nov 20
Trichy Properties Sathish Prasath
10:32 08 Nov 18
Made our thailand trip an wonderful experience. Excellent arrangements and follow up .
Shathikaa 1205
01:57 30 May 23
There is any EMI option for tour packages.. inside and out side india? Please let me know, i am waiting for your reply.
Very good place to visit Kashmir 4days &5nights is a bit of tight schedule may be adding one more day in schedule would be a relaxed trip.All arrangements were good and rides were also good. A good travel experience
Silambarasan Samy
08:26 21 Dec 21
Vadi Velan
06:04 30 Aug 21
We had a lovely experience with My Tours when we went to Dubai in 2020. My daughters had to travel from India whereas we had to travel from another country keeping Dubai as the common destination.The service done by Mr.Srinivas was extraordinary. It started the day we approached him to the day we all came back to our respective places.Any questions,any doubts just send a voice message and within a minute or two he will reply let it be a late night also.We were extremely impressed and have recommended his services to our friends also. The feedback from them also was satisfiedAll the best to My Tours.
Very good & polite services. One of the best tour in India.Thanks #MyTours 🙏
sudip mondal
02:25 25 Jan 21
mytours is best place for air journey
Venkatesh Selvam
09:04 04 Jan 21
Madhan Vino
14:25 13 Dec 19
Navaneeth G Naveen
03:10 08 Jul 18